Increase your sales with your eCommerce app
Categorize and group your products.
Sign up and Login.
Personal profile.
Shopping cart.
Order list.
Search by product properties.
Product details.
Push notifications.
Rate products.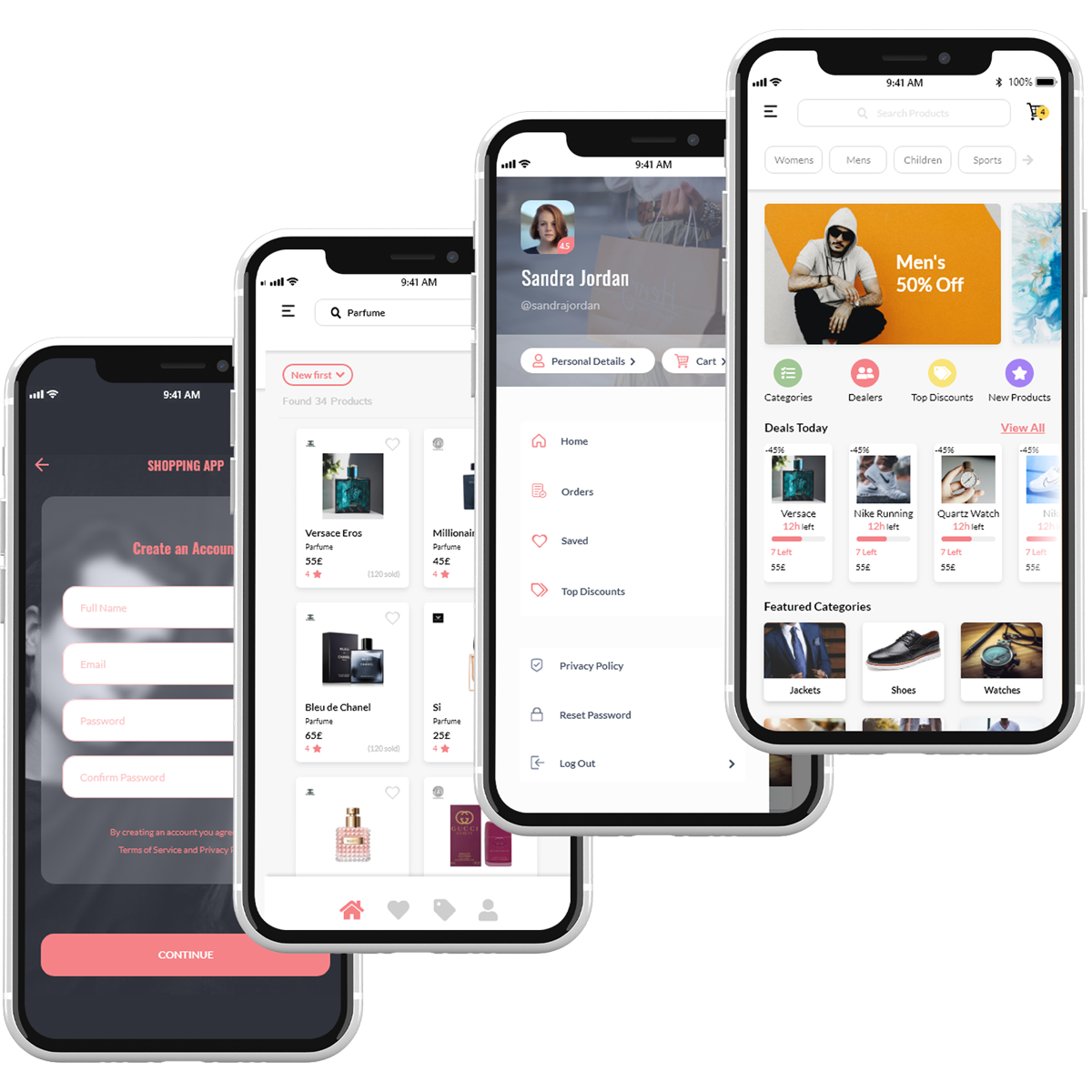 App Features & Capabilities
Moderate your menu and pages
Multifunctional Menu with 4 Types of Header and 3 Footer Options. Choose what is suitable for you and moderate your Pages.
This button is for your customers / users to Attach some important Documents / Files / Images. From this element you can discover the customers needs and preferences for your business.
The element Events describe the Upcoming Events for the users. You can write and manage the events from Event Management.
Post all your Facebook, Twitter, Instagram and YouTube links. Allow users to follow your business through Social Media.
Text area is the same thing with text input but with bigger Empty Box for saving data. Let your customers write the answer to your question with their own words.
The rating range is from 1 to 5. One Star is if they like it a little, Five Stars is if they definitely like it the most.