Visual WYSIWYG Editor
Develop your iOS applications quickly and much faster using the UX-Builder WYSIWYG editor. App development can take up to months when using SDKs and Frameworks. With the WYSIWYG editor, you can quickly build forms and elements and have your application ready in just days.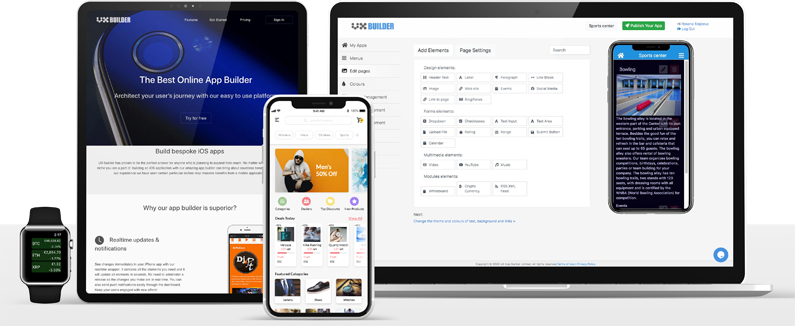 Develop Multiple Apps with available Templates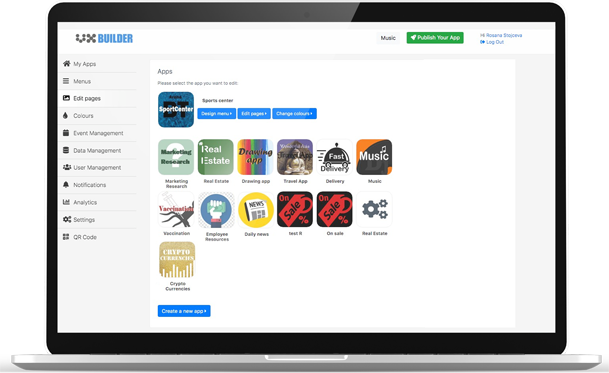 UX BUILDER gives users the ability to develop multiple apps at a go using different templates available.
✔Work on multiple applications at a go
✔Make use of available Templates making the developing process much faster
✔Changes made on the builder are applied in real-time to the app.
✔Create any IOS apps with the excellent features of UX Builder.
Create Unlimited Pages
UX Builder allows you to create and design as many pages as you would like to have, in a similar fashion to developing a website
✔Create unlimited pages visually
✔Use different icons for every page
✔Edit every page differently using the page editor.
✔Navigate easily between the pages, just like menus on the website.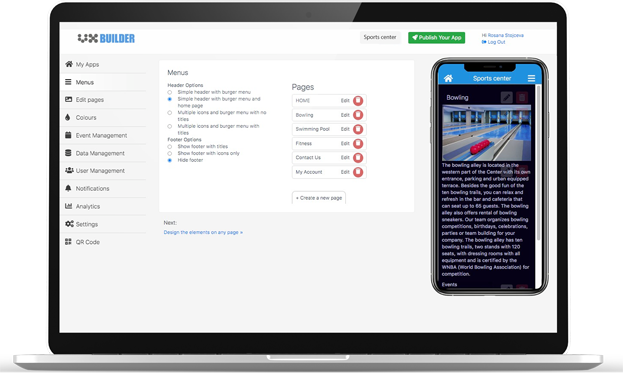 A Powerful Page Editor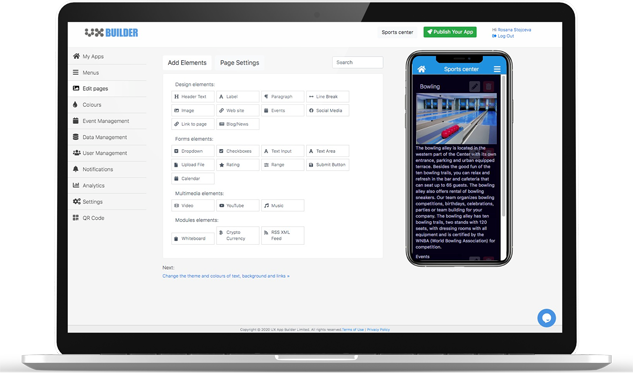 Develop and make changes to your pages using the powerful page editor by UX Builder
✔Make use of Headings, Labels, and paragraphs to manage your applications' content
✔Add images to the app using the image placeholder available.
✔Add events to your application and also a submit button
✔Make use of checkboxes, dropdown lists, line breaks, ratings, and much more.
Apply different Colours for your App
UX Builder enables you to apply different colors to different elements in your application, giving users a fantastic User-Interface
✔Apply a different color to the main menu.
✔Apply a different color to the footer elements.
✔Ability to use hex code which provides you with a wide range of colors to choose
✔Provide users with a good User-Interface thus improving the overall user experience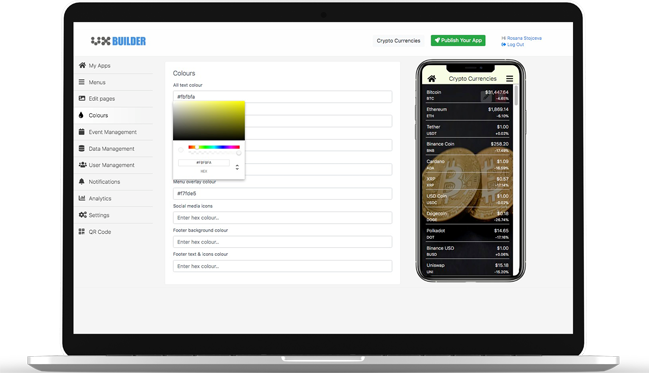 Create and Manage Events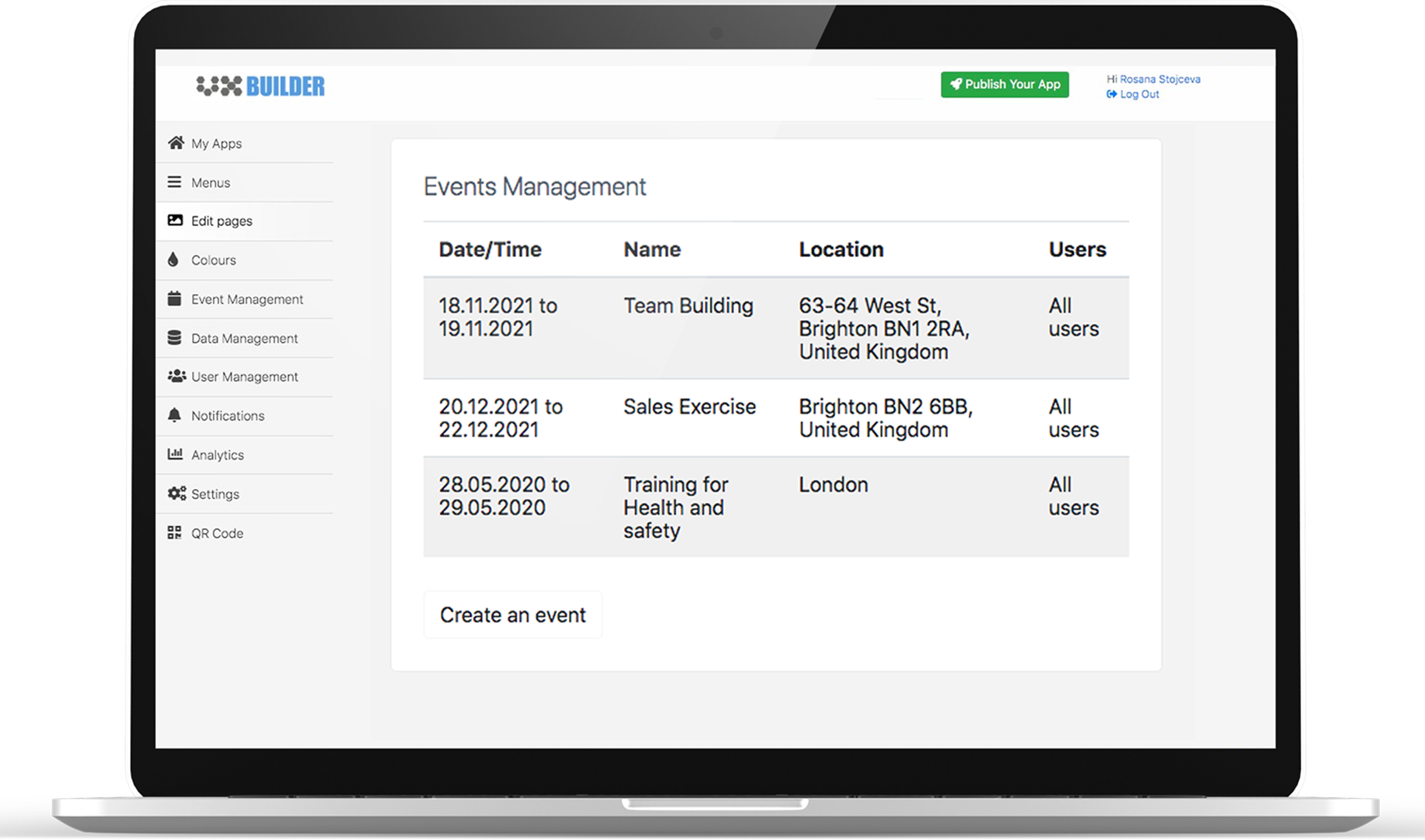 UX Builder enables you to create and manage events on your IOS app. It is a fantastic feature to help you organize meetings for your organization and business.
✔Create an event visually from the event button
✔Manage and remove upcoming events
✔Enter the event description, which will be visible to the application users.
✔The location and venue of the event will be publicly available to the user!