iPhone/iOS music and video app builder
Now you can use the UX app builder to create your own music or video app. It's very easy, just upload your files and it's ready and available on your new app.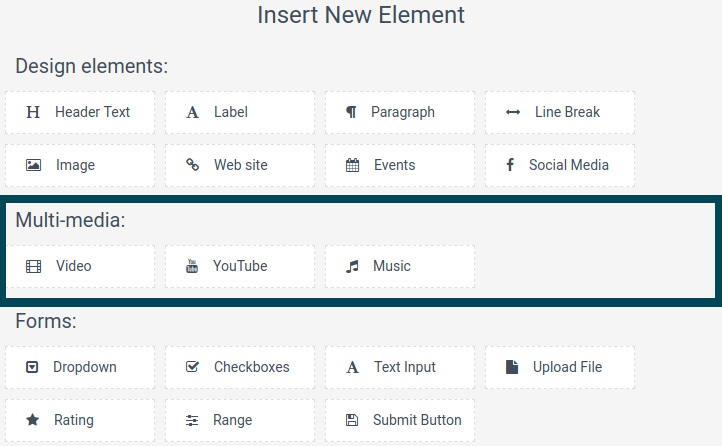 Music
✔A track player can be embedded in any page
✔The player can have multiple songs in it's playlist
✔You can upload an MP3 file
✔ The user can stop, skip/backward with the controls, and can listen to the music in the background when the app is not on focus - like when you lock the screen of your app
Video
✔Insert videos into your iOS app easily
✔Storage of files is provided by UX Builder
✔ User can play, pause, adjust volume and view in fullscreen mode
YouTube
✔Insert any YouTube video and watch it your app
✔Full screen and all other controls are available
Note: All uploads are stored in our storage, so we may be monitoring the size and bandwidth used and change the rules frequently according to the costs that we get.